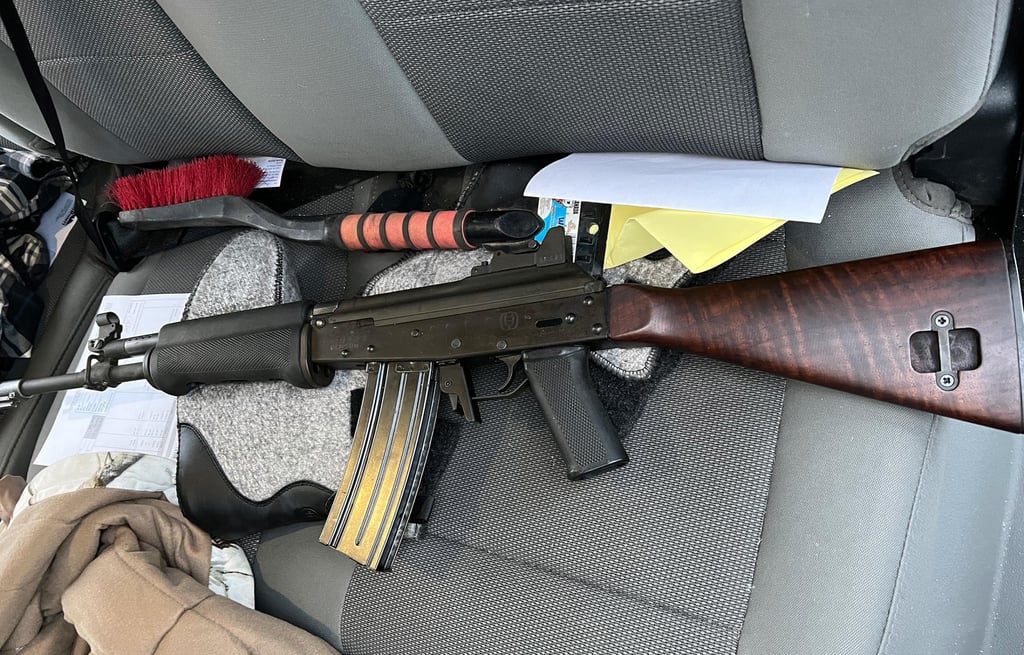 TEWKSBURY – Police Chief Ryan Columbus reports that the Tewksbury Police Department arrested and charged a Dracut man with firearm offenses.
RONALD CHARETTE, AGE 66, OF DRACUT, was arrested and charged with:
Carrying a Firearm without a License
Operating Under the Influence of Liquor
Improper Storage of a Firearm
Possession of a Large Capacity Magazine
On Saturday, Jan. 21, at approximately 3:35 p.m., Tewksbury Police responded to a report of a possibly intoxicated man driving a black Ford F350 pickup truck in the area of 1788 Main St.
Officers located that individual in a parking lot, and after an on-scene investigation the driver, determined to be CHARETTE, was taken into custody on a charge of Operating Under the Influence of Liquor.
A subsequent inventory search of CHARETTE's vehicle located an unsecured semi-automatic rifle in the back seat of the pickup truck. Police secured the weapon and filed additional charges against CHARETTE.
CHARETTE is scheduled to be arraigned Monday in Lowell District Court.
These are allegations. All suspects are innocent until proven guilty in a court of law.