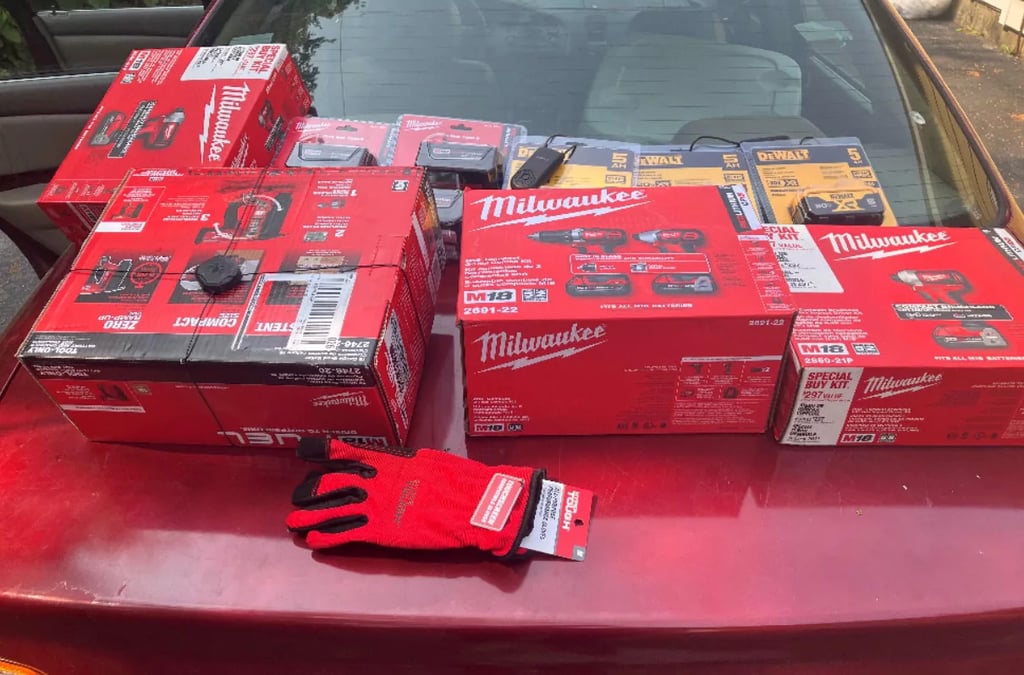 TEWKSBURY – Police Chief Ryan Columbus reports that the Tewksbury Police Department arrested a Lowell man, who had over two dozen pre-existing warrants for his arrest, on a felony charge of Larceny.
GIDEON WHITE, AGE 23, OF LOWELL, was arrested and charged with:
Larceny Over $1,200
Fugitive From Justice
WHITE was also being sought in connection with 26 default warrants for his arrest.
On Wednesday, May 24, at approximately 3:15 p.m., Tewksbury Police were called to the Home Depot, 85 Main St., for a report of a shoplifter who fled the store, got into a red Acura and sped out of the parking lot onto Main Street.
A responding officer spotted a red Acura leaving the parking lot and followed it to Pike Street, where a male, later identified as WHITE, fled from the vehicle on foot.
WHITE was taken into custody a short distance away by Tewksbury Police.
A subsequent investigation of the red Acura located over $1,200 in tools that had been stolen from Home Depot, and surveillance footage from Home Depot was used to identify WHITE as the suspect who allegedly stole them.
WHITE, who is well known to Tewksbury Police, is a fugitive from justice related to a warrant for his arrest from New Hampshire, in addition to the 26 default warrants from Massachusetts courts.
WHITE was arraigned Thursday in Lowell District Court, where he was ordered held without bail pending a court appearance next week.
"It's extremely important that we hold accountable people who think they can steal without consequences," said Chief Columbus. "This was great work by our officers to track this defendant down."
These are allegations. All suspects are innocent until proven guilty in a court of law.