Welcome to the Tewksbury Police Department website. We are committed to serving our community and providing the best possible service for those we serve through care and compassion. We train and strive for excellence with the hope that we can earn your respect and trust.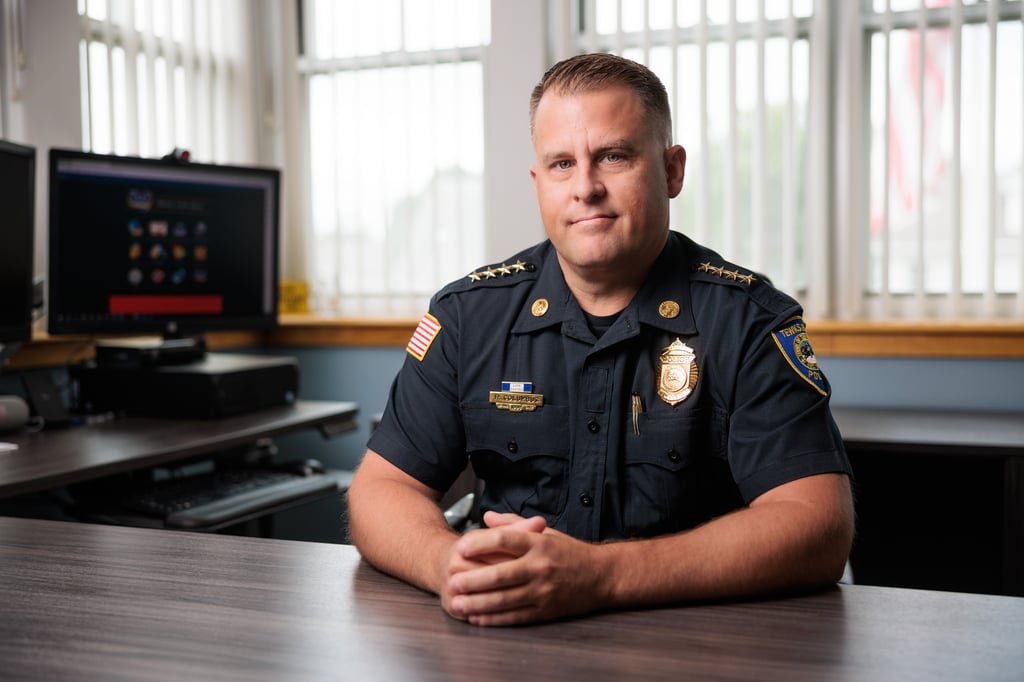 The Tewksbury Police Department is comprised of 67 sworn officers and 8 full time employees. The Town of Tewksbury has 30,417 residents and is located 24 miles north of Boston. We average 47,000 calls for service and have a strong community policing philosophy.
It is an honor to serve as Police Chief in my hometown and work alongside such dedicated employees. We will continue to follow the best practices in law enforcement to ensure that you receive the absolute best police service.
Warmest regards,
Ryan M. Columbus
Chief of Police