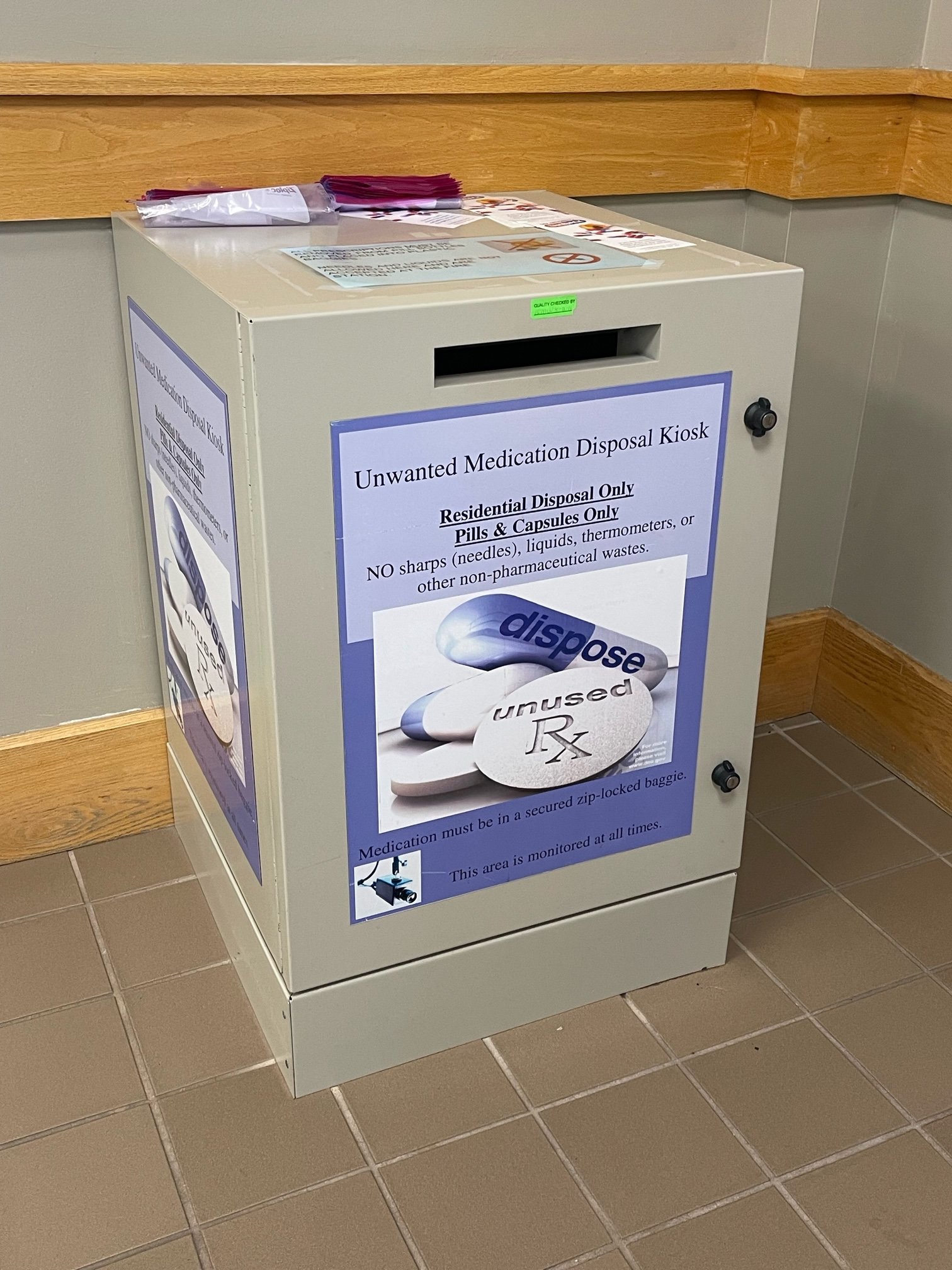 SHARING IS NOT CARING! Please dispose of all expired or unused medications at the Tewksbury Police Station.
The Tewksbury Police Department has a kiosk in the lobby of the police station. The kiosk is available 24/7/365 and provides an anonymous way for residents to dispose of unwanted or expired prescription or over-the-counter medications. Please place medication in sealed plastic bags that will fit in the Kiosk slot only.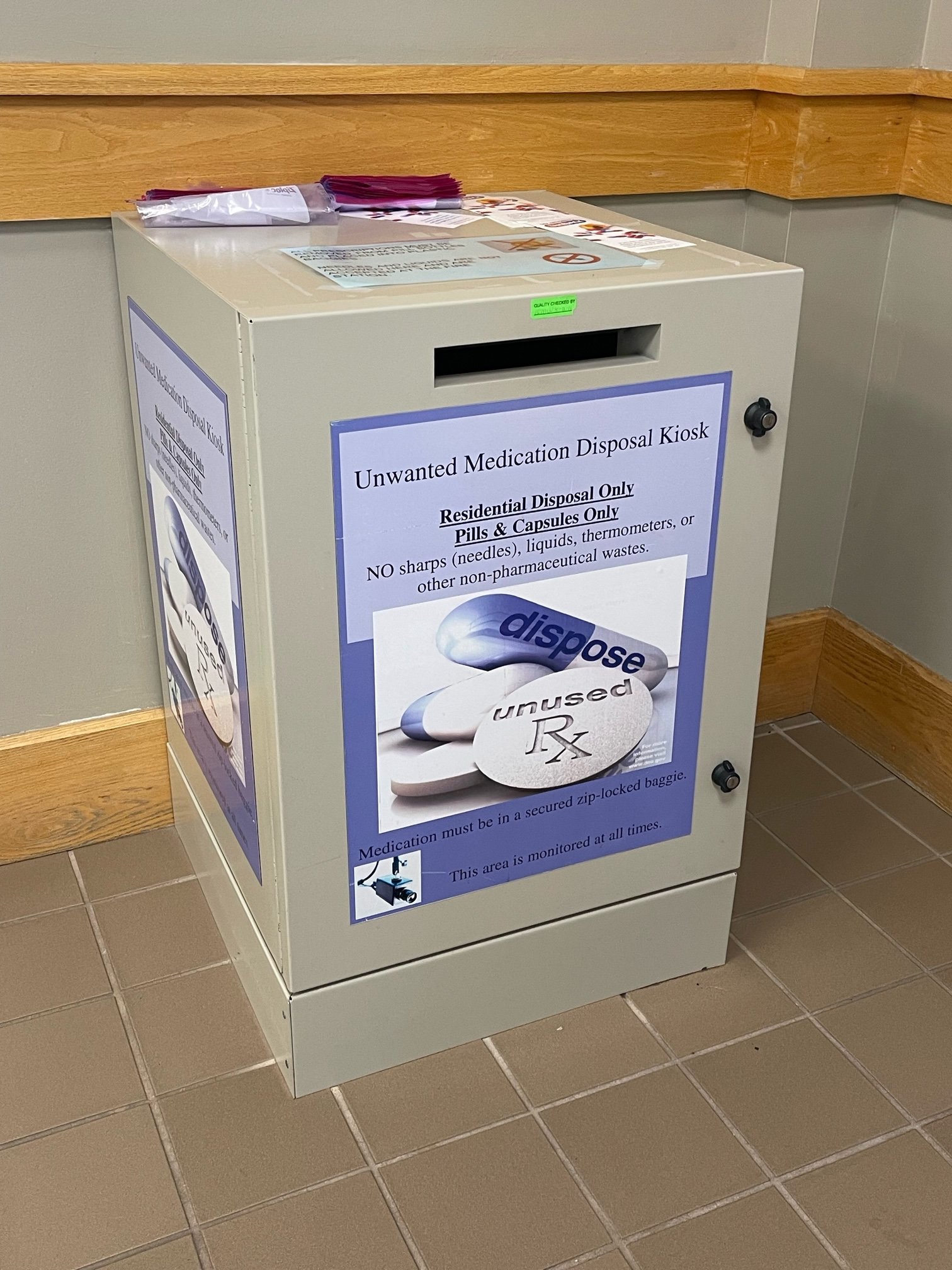 Accepted items for safe disposal include prescription medications, over-the-counter medications, vitamins, medication samples and medications for pets.
Items that cannot be accepted include: