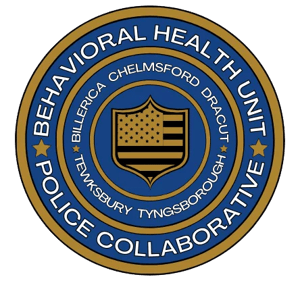 The Behavioral Health Unit is a mental health collaborative consisting of Tewksbury, Billerica, Dracut, Chelmsford, and Tyngsborough Police Departments.
Scan or click the link below for a full resource guide.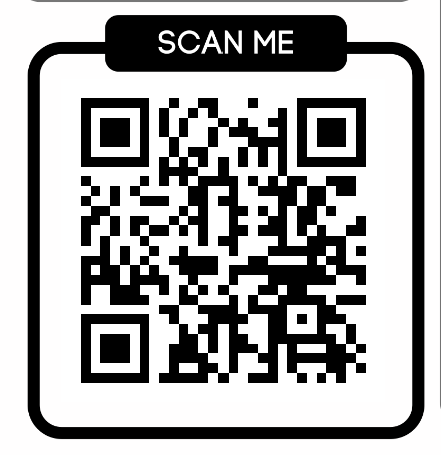 Behavioral Health Unit (canva.site)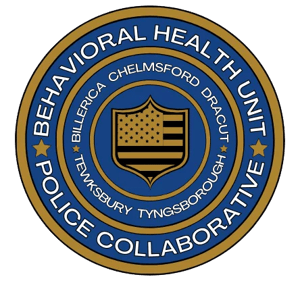 The collaborative, funded by a grant from the Department of Mental Health, is changing its name to reflect a revamped and more focused mission of integrating law enforcement and behavioral health utilizing evidence-based best practices that reflect a co-response model.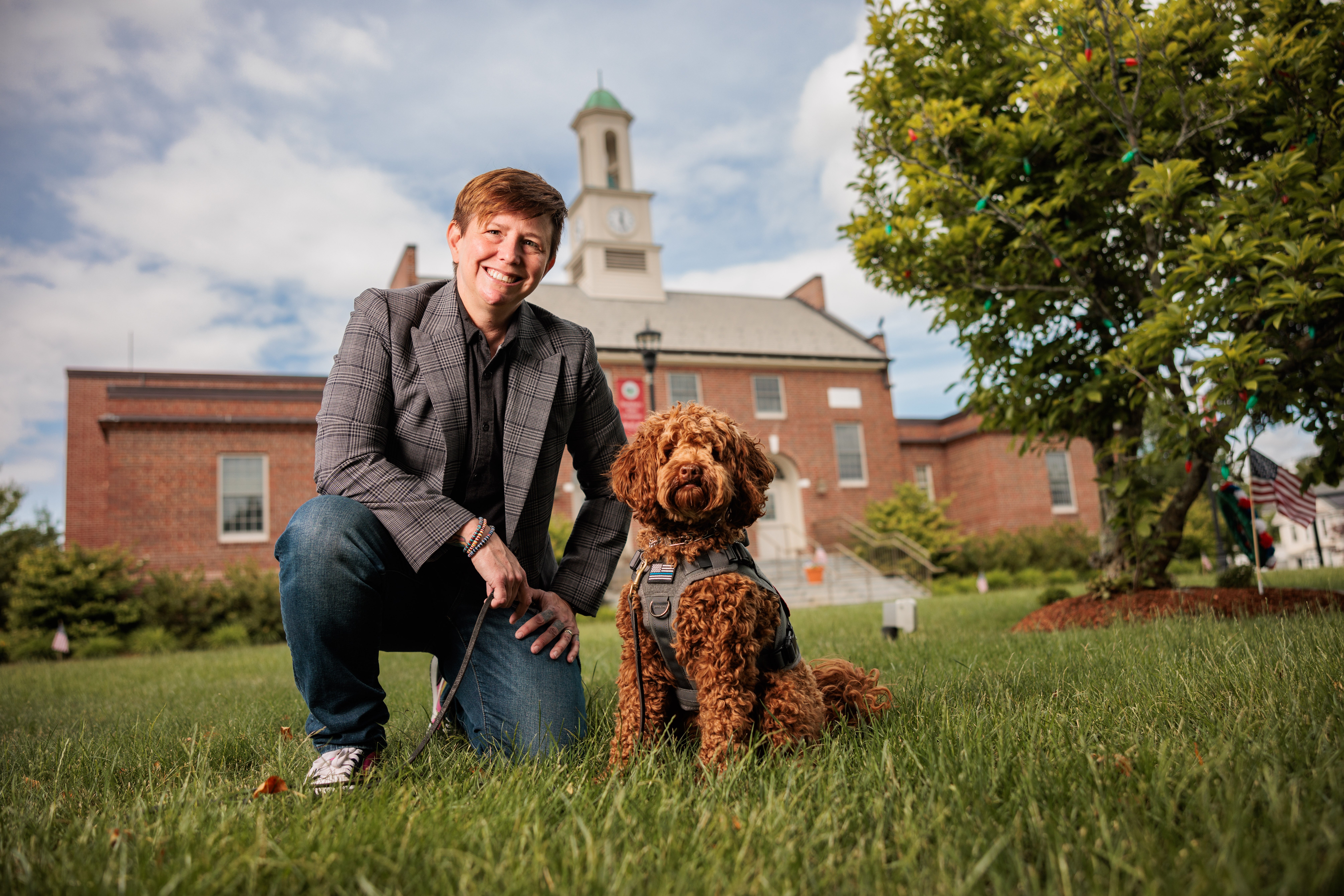 The Behavioral Health Unit Police Collaborative will provide member departments with access to a co-response clinician who can respond to active calls for service, follow up with individuals post-crisis, and make referrals to community-based services.
Fully embedded into each department, the program provides a trauma-informed, highly trained co-response clinician for individuals experiencing a mental health or substance use crisis.
Since 2016, the Billerica, Chelmsford, Dracut, Tewksbury, and Tyngsborough Police Departments have worked to create a regional mental health collaborative aimed at diverting individuals with mental health and substance misuse disorders from being unnecessarily processed through the criminal justice system or through already overcrowded emergency rooms.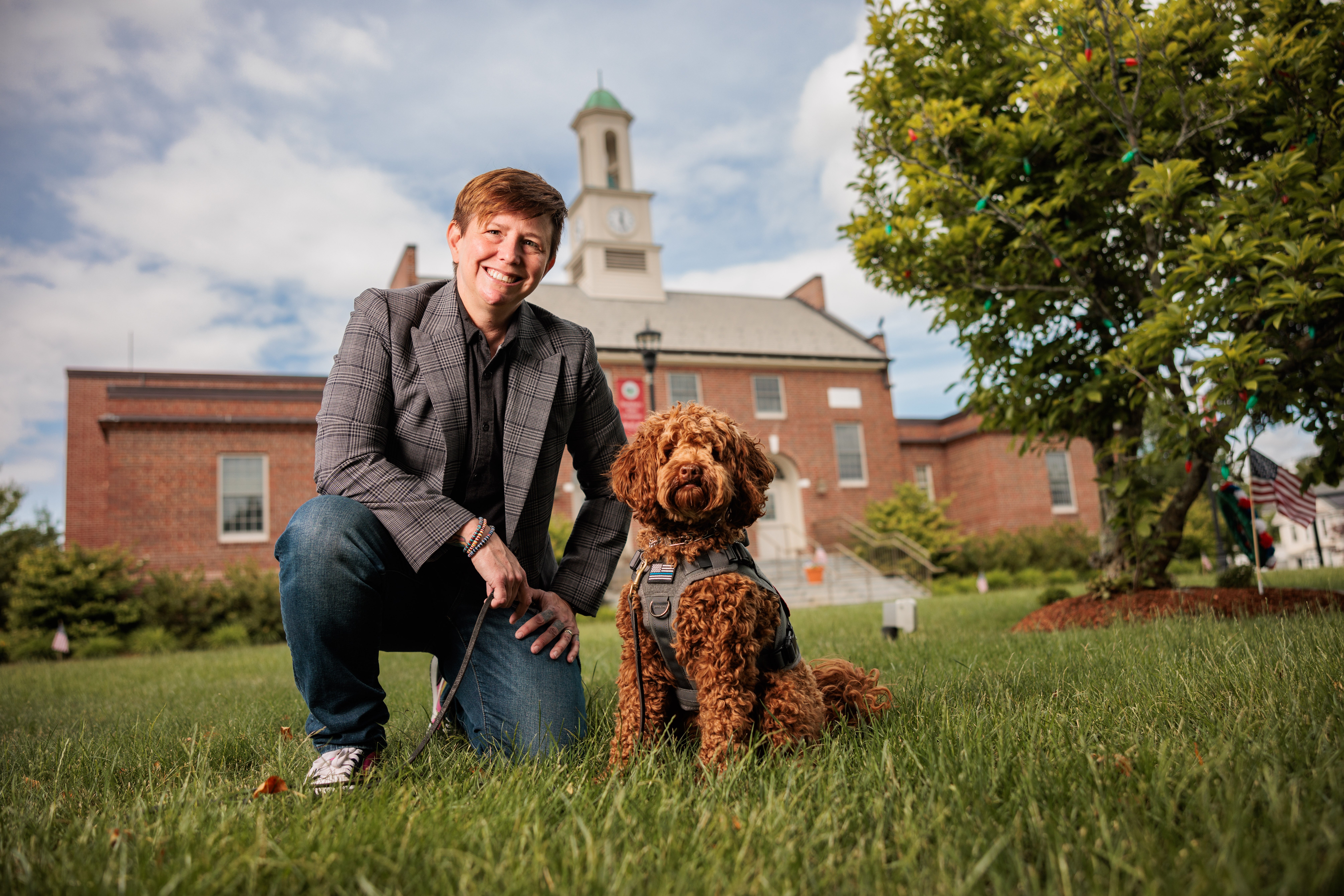 In addition to on-scene responses, the clinicians are:
Local Resources
Why is Prevention so Important?

Prevention allows us the opportunity to ensure that the youth in our communities understand the risk and protective factors leading directly to substance use disorder. Our goal is stop merely reacting to harmful behaviors rather, determining ways to prevent them in the first place. Looking at substances of first use (alcohol, cannabis and nicotine) through a trauma informed health equity lens allow us to better understand areas that may contribute to SUD and determine, together, practices for realistic solutions. By including our youth in these important conversations, it places us in a strong position to create a healthier tomorrow for future generations to come. To achieve our desirable outcome, there are several types of prevention and care that is utilized, such as upstream-downstream prevention, the continuum of care, and universal, selective, and indicated prevention.

Types of Prevention

Universal Prevention: also known as Primary Prevention, is aimed at everyone
regardless of factors leading to substance use disorders
Selective Prevention: also known as Secondary Prevention, is aimed at smaller
specific groups at higher risk due to additional factors such as athletes
Indicated Prevention: also known as Tertiary Prevention, is aimed at individuals
or smaller groups demonstrating harmful behaviors or use such as teens who vape

Continuum of Care

Promotion: Strategies designed to create environments and conditions that do not support substance use but reinforce the ability and resilience to withstand challenges.
Prevention: Strategies intended to prevent or reduce the risk of developing a substance
use disorder while building resilience.
Treatment: Services provided for individuals diagnosed with a substance use and other
behavioral health disorders.
Recovery: Services to support individuals' suffering with substance use and behavioral
health disorders.

Upstream-Downstream Prevention

Moving upstream requires us to dig down and address any underlying causes of substance
misuse. The primary goal is to build resilience, decrease risk factors, and lead protective factors to have impacts on individual and public health downstream. Moving downstream addresses problems after they have occurred. The primary goal is to provide equitable access to care and services. This approach is often compared to people floating down stream in need of help. We send them lifesaving measures while someone looks for the entry point and determines how to stop the influx of people floating downstream.

We are a Prevention Partners of Northern Middlesex (PPNM) and Drug Free Greater Lowell
partner and lead. PPNM consists of the surrounding communities working together to address SUD. Visit our Facebook page at https://www.facebook.com/RegionalPPNM
Drug Free Greater Lowell (DFGL) provides regional resources here. For more information, please contact Maria Ruggiero, Prevention Program Manager, at mruggiero@tewksbury-ma.gov or (978) 382-4989.

Prevention and Education

Substance abuse prevention and social-emotional learning education is critical in an effort to reduce, or at the very least, slow down, youth alcohol and drug use in our teens. Research has demonstrated that if a teen can hold off using alcohol or drugs until the mid-20s, their chances of becoming addicted to any substance is dramatically reduced.

Studies also show that 9 out 10 adults who struggle with some form of substance abuse began with nicotine, alcohol or marijuana.

Social emotional learning (SEL) skills teach youth how to deal with common every day stressors in a healthier way. These skills also help youth become resilient while providing them the ability to identify and process traumatic stress events that will affect them for a lifetime. This break down can add to risky behaviors as well as alcohol and substance abuse issues and the more we know, the stronger we will be.

Kindergarten

Zero to Three
Zero to Three provides resources to families with children 3 and under, promoting that early connections last a life time. With COVID-19, they have put together resources for caregivers to ensure children still progress through these critical developmental stages. Zero to Three provides resources on how to set limits, how to talk about topics (such as: masks, grief and death, and why children can't go to school or see their grandparents), and transitioning back to child care. Visit the Zero to Three website to learn more.

National Institute on Drug Abuse
National Institute on Drug Abuse (NIDA) has compiled an extensive list of curriculum for all ages from elementary through high school.

Multiple sources are utilized giving teacher and parents (who have become teachers) a variety to choose from. You can search by topic, grade level or academic standards. Something for everyone!

Elementary

Ask, Listen, Learn
Free classroom resources for at home learning! Videos, lesson plans, are our classrooms; here are multiple resources to help teach our kids to say "yes" to a healthy lifestyle and "no" to alcohol and other drug use/experimentation. We have a unique opportunity to talk to our kids and other children in our lives and help them cope with the stressful times we find ourselves in. Visit the Ask, Listen, Learn website.

Middle and High School

Tobacco Education, Prevention and Education
For more information on the dangers and consequences of vaping, visit the FDAs Center for Tobacco Products website.

LifeSkills
Social emotional learning (SEL) helps our youth develop greater self-esteem and stronger eventually lead to substance abuse. Several of our communities are teaching a version of Botvin LifeSkills Training (LST) program. LST has been proven to reduce drug use rates by 75% in many instances. Rather than merely teaching information about the dangers of drug abuse, LST helps students develop greater self-esteem and effectively cope with anxiety. The link above provides you with free activities for parents to teach your middle school or younger youth, as well as a separate module for your child/children to do independently.

Cannabis Awareness
For more information on cannabis awareness, prevention and resources, visit the Stanford Cannabis website.