The Tewksbury Police Department has two K-9 Officers.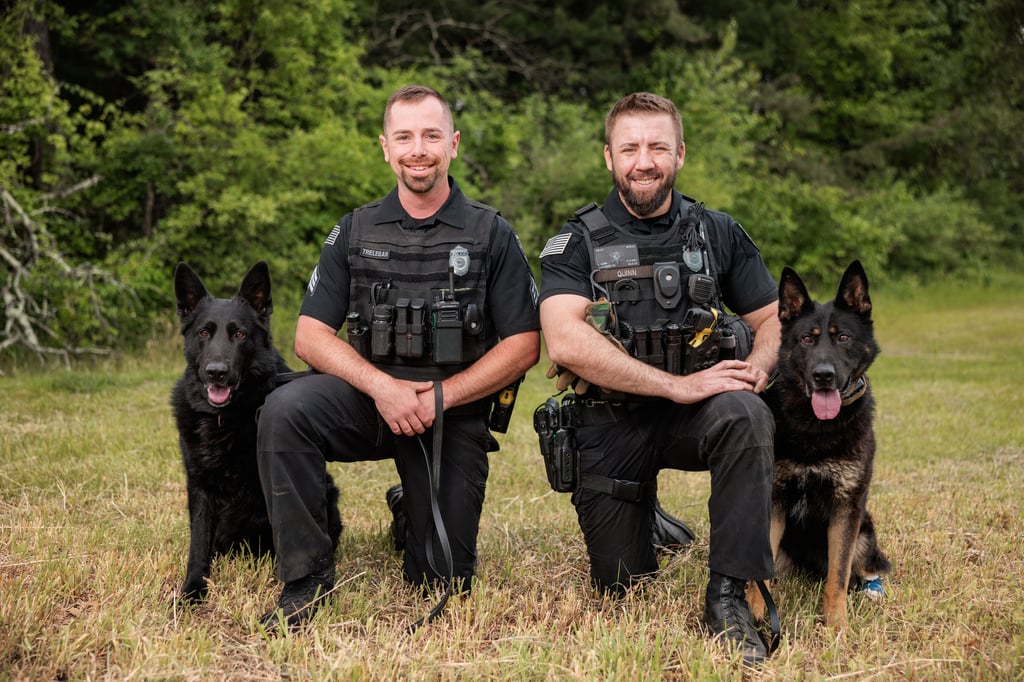 K-9 Logan, Officer Quinn
Officer Quinn joined the Tewksbury Police Department in 2014 and is a graduate of the Boston Police Academy. He is a member of several department units including the ATV Unit, Peer Support Unit, Officer Wellness Committee, NEMLEC RRT, Department Armorer and Firearms Training. Currently, he is assigned to the K-9 Unit as one of the departments two dual purpose K-9 teams with his K-9 partner Logan. Officer Quinn and K-9 Logan are members of the NEMLEC K-9 Unit that regularly assist various agencies throughout the region with K-9 and search and rescue operations. They are also frequently called upon to supplement and assist with NEMLEC SWAT Team operations when necessary.
K-9 Leo, Lt. Trelegan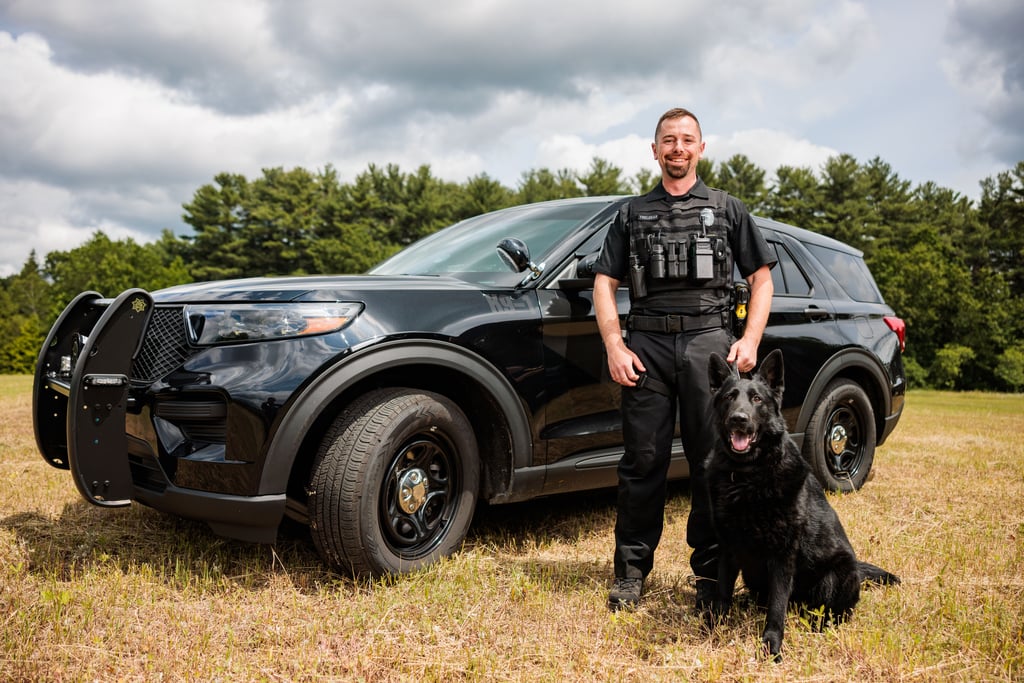 Lieutenant Trelegan has had a passion for dogs, particularly the German Shepherd breed since he had one as a kid. After high school, he attended college and eventually earned his Master's Degree in Criminal Justice from the University of Massachusetts Lowell. Lieutenant Trelegan realized his dream of becoming a police officer after college by attending the 2011 Lowell Police Academy. In 2018 he was selected as the department's Canine Handler. He was promoted to Lieutenant in 2023 and serves as a shift commander as well as a Canine Handler.