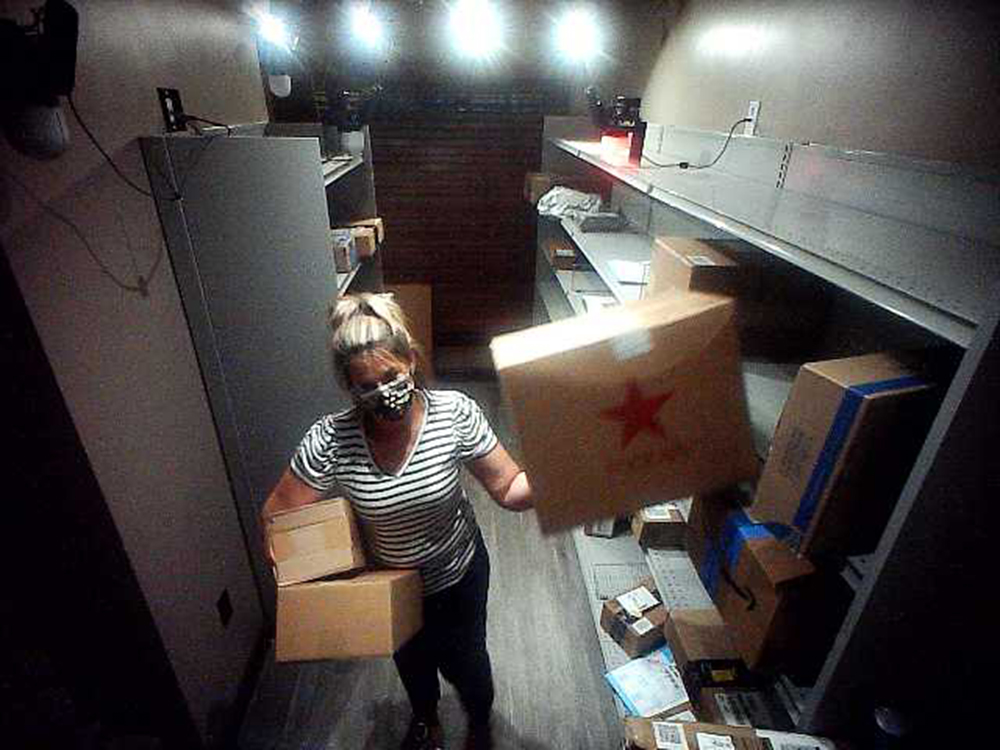 Chief Ryan Columbus reports that the Tewksbury Police Department charged an East Bridgewater woman with allegedly stealing multiple packages from a Tewksbury apartment complex. 
SUNNY MCDONOUGH, AGE 44, OF EAST BRIDGEWATER, was arrested and charged with:
On Tuesday, Aug. 8, Tewksbury Police were notified that someone entered a secure package room and stole several packages at the Lodge at Ames Hill Tewksbury.
An investigation and review of surveillance video determined that a female suspect entered the secure room when residents held the door open for her. The suspect then took several large packages and filled a bag with smaller packages, making multiple trips to her car.
A subsequent review of additional surveillance video revealed that the same suspect took packages from the room again on Tuesday, Aug. 15.
A subsequent investigation, conducted by Patrolman Christopher Scott and Detective Andrew Donovan, identified the suspect as MCDONOUGH, who is also a suspect in similar crimes in several other communities.
On Friday, Aug. 18, East Bridgewater Police located MCDONOUGH at an address in their town and took her into a custody on a warrant obtained by Tewksbury Police from Lowell District Court.
"This investigation involved some great police work on the part of Officer Scott and Detective Donovan, and I'd like to thank them for a job well done to bring this case to an arrest," said Chief Columbus. "This suspect is well-known to law enforcement, and our investigation utilized that fact to help solve the case."
MCDONOUGH was arraigned Friday in Brockton District Court, where she was released on her own recognizance. She is scheduled to appear in Lowell District Court on Monday.