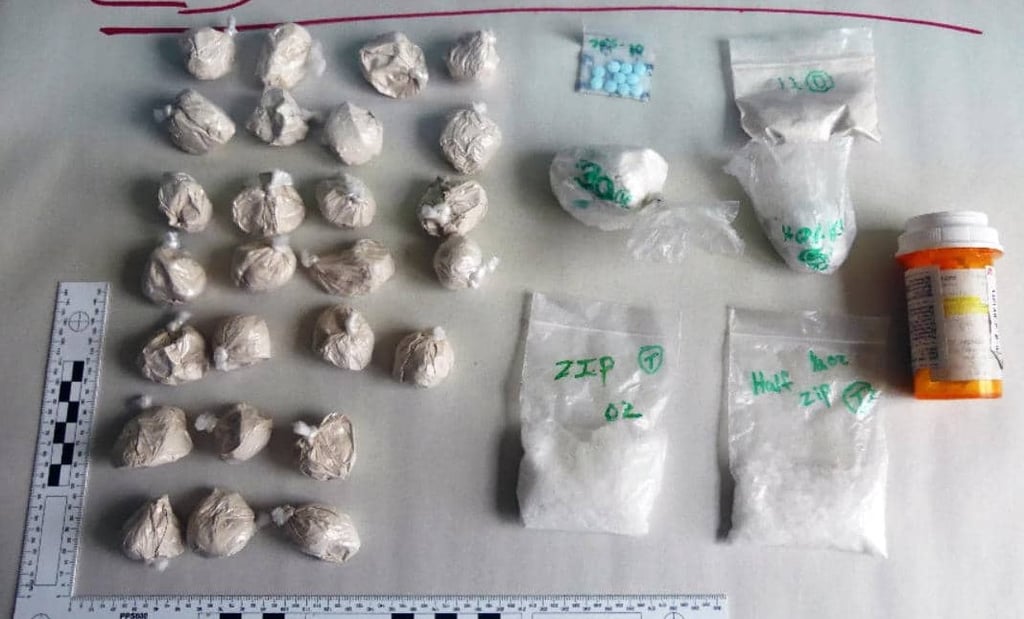 TEWKSBURY – Police Chief Ryan Columbus reports that the Tewksbury Police Department arrested and charged a Maine man with trafficking fentanyl, cocaine and methamphetamine.
DANNY TAYLOR, AGE 34, OF SANFORD, MAINE, was arrested and charged with:
Trafficking in Over 200 Grams of Fentanyl
Trafficking 18-36 Grams of Cocaine
Trafficking 36-100 Grams of Methamphetamine
Possession of Cocaine with Intent to Distribute
Possession of Oxycodone with Intent to Distribute
Carrying a Dangerous Weapon
Fugitive From Justice
On Tuesday, March 7, at approximately 12:15 p.m., Tewksbury Police were called to a hotel at 20 International Place to conduct a well-being check on a male guest.
Inside a hotel room, officers found a male, later identified as TAYLOR, as well as 270 grams of fentanyl, 43 grams of methamphetamine, 30 grams of crack cocaine, 14 grams of powdered cocaine, 10 oxycodone tablets and brass knuckles. Police also discovered that TAYLOR was wanted on an arrest warrant out of Maine.
TAYLOR will be arraigned at a later date.
These are allegations. All suspects are innocent until proven guilty in a court of law.