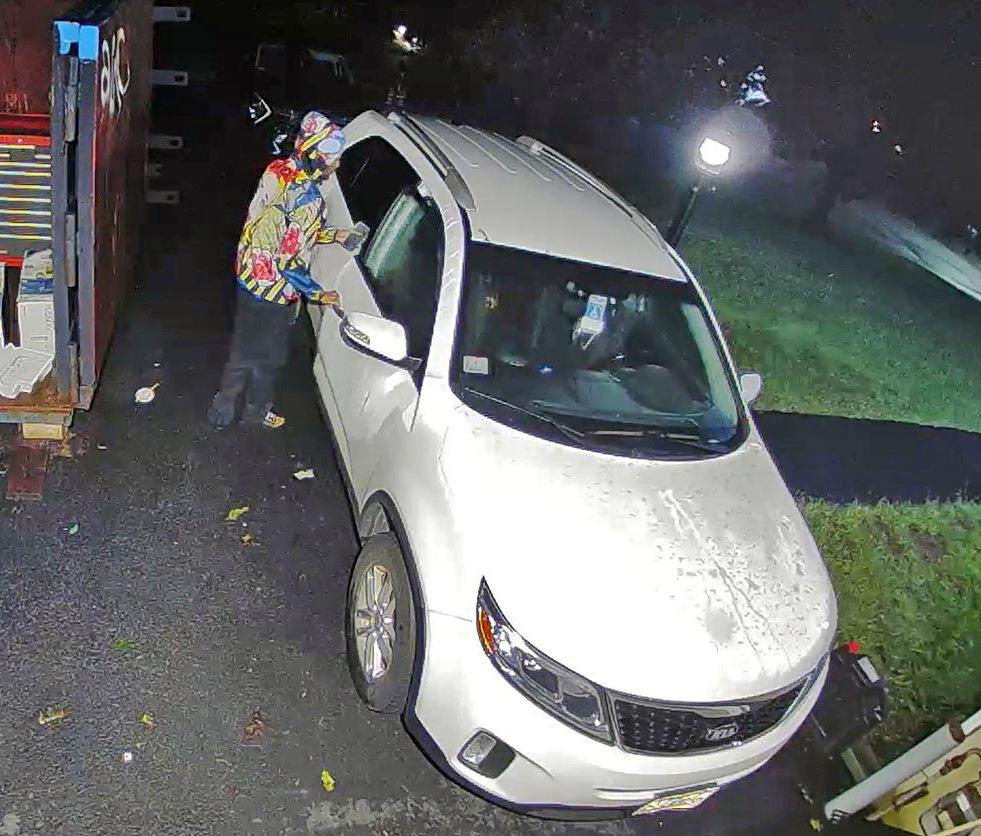 Police Chief Ryan Columbus and the Tewksbury Police Department are asking for the public's assistance as they seek to identify a suspect in several break-ins that occurred in motor vehicles early Friday morning. 
In the early morning hours of Friday, Sept. 15, there were multiple motor vehicle break-ins reported on Worthern Place and Evergreen Road in Tewksbury.
In one instance, a suspect was captured by a Ring surveillance camera as he broke into a vehicle at 3:19 a.m.
Among the items stolen during the motor vehicle break-ins was a credit card that was subsequently used at a liquor store in Lowell at 8:35 a.m. The suspect who used the credit card was wearing the same distinctive jacket as the suspect captured in the Ring camera footage.
Tewksbury Police are now actively seeking to identify that individual, and investigators are asking anyone with information to contact Tewksbury Police at 978-851-7373, or tewks_detectives@tewksbury-ma.gov.
To view a video of the suspect in the liquor store, click here.